galexandersHD
405 Posts 170 Puntos
Stevie Nicks - Live Soundstage (2008) BDRip 720p
Categoría: Música | Creado:

04.11.2016 a las 09:07 hs.
Stevie Nicks - Live Soundstage (2008) BDRip 720p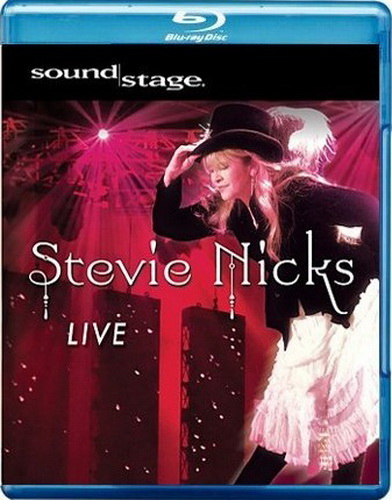 Screenshots:




Setlist:


01. Stand Back
02. Enchanted
03. If Anyone Falles In Love
04. Rhiannon
05. Crash Into Me
06. Sorcerer
07. The One
08. Gold Dust Woman
09. I Need to Know
10. Circle Dance
11. Landslide
12. Sara
13. Fall From Grace
14. How Still My Love
15. Edge of Seventeen
16. Rock and Roll

About: Soundstage captures a radiant Stevie Nicks in her first filmed solo performance since 1987. Dont miss a second as one of the most prolific and influential women in rock music shares poignant memories and performs songs from her comprehensive career, including an epic rendition of Edge of Seventeen, the rarely played Sara, and an amazing cover of Led Zeppelins Rock and Roll. Special guest Vanessa Carlton also joins Stevie on stage for two duets.
The Soundstage Sessions was recorded in October 2007 before an intimate audience at WTTW's Grainger Studio in Chicago.




Info:


Source:  WTTW National Productions  
Genre:  Soft Rock
Quality:  BDRip | 720p
Format:  MKV | 5000kbps
Length:  01:46:07 | 5.32Gb
Video:  H.264 | 1280x720 | 16:9 | 29.970fps
Audio 1:  AC3 | 640kbps | 48kHz | 6 channels: Front: L C R, Surround: L R, LFE
Audio 2:  PCM | 1536kbps | 48kHz | 2 channels: L R
Language:  English






https://www.keeplinks.eu/p84/5819db94b7aac
pass: galexandersHD
Cargando comentarios, espera un momento...
No tienes permisos para comentar.
Para poder comentar necesitas estar registrado
¡Únete!