galexandersHD
418 Posts 170 Puntos
Heart - Live at The Royal Albert Hall (2016) Blu-Ray 1080i
Categoría: Música | Creado:

11.01.2017 a las 19:21 hs.
Heart - Live at The Royal Albert Hall (2016) Blu-Ray 1080i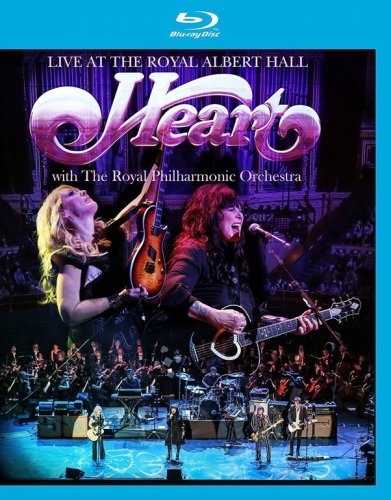 Screenshots:




Setlist:


01. Magic Man
02. Heaven
03. Dreamboat Annie
04. What About Love
05. I Jump
06. Sweet Darlin'
07. Two
08. These Dreams
09. Alone
10. Beautiful Broken
11. Mashallah!
12. Silver Wheels / Crazy On You
13. Sand
14. No Quarter
15. Barracuda
16. Kick It Out
 Bonus:
Interviews

About:  Live performance from American rock band Heart, recorded in June 2016 at the Royal Albert Hall in London. Accompanied by the Royal Philharmonic Orchestra, the show features classic tracks including 'Magic Man', 'Crazy On You' and 'Barracuda'.

Nancy and Ann Wilson are joined by Ben Smith, a member of Heart since 1995, along with newer band recruits Craig Bartock, Dan Rothchild and Chris Joiner; the Royal Philharmonic was conducted by Nick Davies. Heart is interviewed as a bonus feature for this release.



Info:





Genre:  Rock
Quality:  Blu-Ray | 1080i
Format:  M2TS | 29.9Mbps
Length:  01:39:48 | 25.4Gb
Video:  H.264 | 1920x1080 | 16:9 | 29.970fps
Audio 1:  LPCM | 1536kbps | 48kHz | 2 channels: L R
Audio 2:  DTS-HD MA | 2653kbps | 48kHz | 6 channels: Front: L C R, Surround: L R, LFE
Language:  English





https://www.keeplinks.eu/p84/5876145e793f2
pass: galexandersHD
Cargando comentarios, espera un momento...
No tienes permisos para comentar.
Para poder comentar necesitas estar registrado
¡Únete!